'When you make it, it's because everybody can see you deserved it,' says CFL luminary Wally Buono. 'This speaks volumes about Ed's expertise'
Article content
Asked about former Province sports columnist Ed Willes being named this week to the Canadian Football Hall of Fame, former B.C. Lions coach Wally Buono didn't hesitate to say he was a big fan of the news.
Article content
"When you make it, it's because everybody can see you deserved it, that you earned it," he said. "This speaks volumes about Ed's expertise."
Willes was named Tuesday as part of the 2022 induction class, one of two members of the media wing this year. Former player and longtime TSN commentator Glen Suitor, a Metro Vancouver native, is the other.
Five players — Ricky Ray, Chip Cox, Paul McCallum, Tim Tindale and Dick Thornton — plus a trio of builders in Dave Ritchie, Keith Evans and Roy Shivers are also going into the hall this year.
"To be put up with my heroes, guys I admired, it's so special," Willes said Thursday, listing off such former colleagues as Terry Jones, Cam Cole and Steve Simmons.
"To be in the conversation with them. To be in the same room. And there's Jim Taylor, Jim Coleman," he added, highlighting the two former Province columnists.
Article content
"All these guys, I know their importance and their place in our history."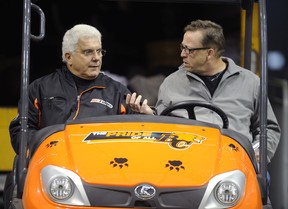 TSN's Farhan Lalji put Willes' name forward for consideration this year.
"I was just surprised he hadn't been in yet. He'd covered the league in this country for a long time," said Lalji.
"Even as media on the whole has diminished, as we had less time to cover things, but you knew he had a passion for it."
Former Province sports editor Jonathan McDonald said he was thrilled about Willes' selection.
"Ed's a tremendous authority on Canadian football. He's been a fan of it since he was a little boy," McDonald, who was sports editor for The Province from 2007 to 2017, said.
"He's such beautiful storyteller. He's always done such a beautiful job of bringing the CFL to life, of painting beautiful pictures.
Article content
"He was always one of the best writers that we had, not just in sports but in the whole paper. It was always a guarantee it would be one of the two best stories in the paper. If you put a book together of his 50 best columns, it would stand up 20 years from now."
Buono said that while he didn't always agree with Willes' takes, he respected them because he knew Willes had put in the work to develop his reporting and opinions.
"I've always found Ed to be very, very fair. Can't say that with all the media I've dealt with," Buono said. "He doesn't make things personal, he doesn't have vendettas, as far as I know. He'd come to the facility win, lose or tie. He was usually up on what he wanted to talk about."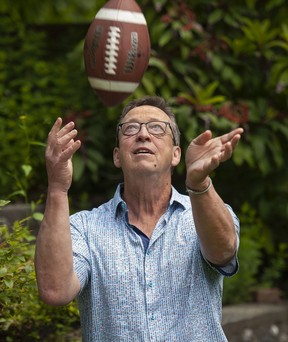 Buono said he always appreciated that Willes was ready to stand up for his columns, to answer his phone when Buono called.
Article content
"He wasn't a wuss. he wouldn't back down. If he had an opinion he'd let you know," said Buono.
"Now that I think about it, he had a tremendous amount of pride. He cared about the league. The media can affect the perception of everybody in a good way or a bad way. He respected people. He realized he was the conduit."
Lalji said that Willes' depth of knowledge earned him deserved respect.
"It's an interesting dynamic that the CFL has with its media. In other sports you have hometown homers, but the CFL doesn't have that in the same way — it has CFL-homers, media who want the league to succeed. So when they're critical it's because they care," he said.
McDonald concurred.
"I wouldn't call Ed a booster. He loves the Canadian game. But he always wrote about the CFL with tremendous candour," McDonald said. "Heck, he wrote a book on the CFL's expansion in the '90s. That was the gong-show period of the CFL. It's such an honest take on their desperation to stay alive and relevant.
Article content
"Ed would love nothing more than to see full stadiums, but he's always writing honestly about why that hasn't happened for so long, how the league has fumbled from one mess to another. I love that he hasn't put a pretty bow on it," he added. "He's been one of the most honest critics of the sport."
"The U.S. expansion book is hilarious, it's got so much in it," Lalji said. "Whether you read him, worked with or golfed with him, there was always passion. There were thrown clubs, but always a passion and an intensity."
Willes called his CFL book End Zones and Border Wars, published in 2013 by Harbour Publishing, his "love letter to the CFL."
It details the wild 1990s, when the CFL expanded into the U.S. It was a campaign fraught with missteps, but it wasn't a disaster in the end.
Article content
"The CFL came out of it so much stronger, I think that was a golden era for the league, starting in about 2000," he said. "The league had been stagnant for so long. it created some energy and out of this emerges (Lions owner David) Braley. And (Bob) Wetenhall buys the Alouettes. And TSN is emerging. And all these things start happening."
Willes said he got the hall of fame call from his old friend Darrell Davis, with whom he worked years ago at the Regina Leader-Post. Davis is the secretary-treasurer of the Football Reporters of Canada and a member of the Canadian Football Hall of Fame selection committee.
"That the call came from Darrell and that Farhan nominated me is such an honour," Willes said.
"If I can step back a bit, all those people I've mentioned, they've always been attracted to the CFL, I think it's because it's been an amazing repository of stories and characters. They just serve it up on a platter in the CFL. Some of these stories a writer couldn't make up on its best day."
Article content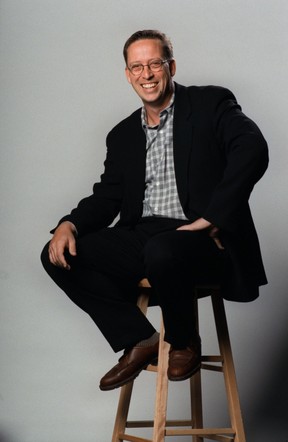 Willes' family had deep roots in Regina. His mother grew up about five blocks from Taylor Field, home of the Roughriders.
"All my cousins were devout fans growing up and so was I," he recalled. A big childhood memory was catching a pass on the street from Ottawa Rough Riders quarterback Russ Jackson.
Willes started in journalism at the Medicine Hat News in 1982 before moving to the Leader-Post to cover the Roughriders for a few years in the late 1980s.
When he joined the Winnipeg Sun in 1989 to cover the National Hockey League Jets, Willes began an eight-year hiatus from the CFL.
He freelanced for the New York Times for a season, then landed in Vancouver in 1998 as general sports columnist. That's when he really got back into covering the CFL.
Article content
Willes stayed at The Province until retiring in September 2020.
"When I settled in Vancouver, I had kind of a Lions posse, it included Farhan and Giulio (Caravatta) and the guys at The Province. Paul Chapman was a fan and was great to work with. 'LU' (Lowell Ullrich) was always so hard working and always fair. And Bob Marjanovich. To have that group, that was really special," he said. "They've been important."
Willes was especially pleased to be in the same induction class as Paul McCallum, whom he covered for so many years with the Lions — "beautiful kicker, such a pure stroke. Thoughtful and great insight" — and Dave Ritchie, who coached the Lions to the Grey Cup in 1994 and who Willes knew from his days coaching the Winnipeg Blue Bombers' defence.
Article content
"That might have been the greatest defence in CFL history," he said.
"Not everybody is that cut above," Buono said, finally. "God bless him he was a cut above."
"Ed was a lifer. I think he enjoyed what he did, he was good at what he did. He made his articles come to life. Nobody lasts as long as Ed did by being average."
twitter.com/risingaction
Paul McCallum: From soccer boots in Surrey to the Canadian Football Hall of Fame

Shivers, McCallum reunited in Canadian Football Hall of Fame
---
More news, fewer ads, faster load time: Get unlimited, ad-lite access to the Vancouver Sun, the Province, National Post and 13 other Canadian news sites for just $14/month or $140/year. Subscribe now through the Vancouver Sun or The Province.




Source link